Designer and art director Serena Confalonieri is thought for her identifying aesthetic which is all together graphic, colourful, and emotional. In one among her latest projects, she brings her design sense to Zdora, a project and installation created in collaboration with Very Easy Kitchen and La Pietra Compattata. Zdora, the dialectal word for "sfogline" within the Emilia Romagna region of Italy where Very Easy Kitchen and La Pietra Compattata are based, refers back to the Italian women who prepare the dough by hand to make fresh pasta for Sunday lunch, typically enjoyed on a standard checkered tablecloth. That textile has now been translated to the kitchen partitions, table, and seating tops.
The surfaces by La Pietra Compattata are manufactured from exclusively natural raw materials, including porphyry, quartz, and granite, which have been recovered from processed stones, ground into a mix, and compacted right into a hard material by pressing. Confalonieri curated perfect color palettes for the project, ones that match the colour variations proposed by Very Easy Kitchen.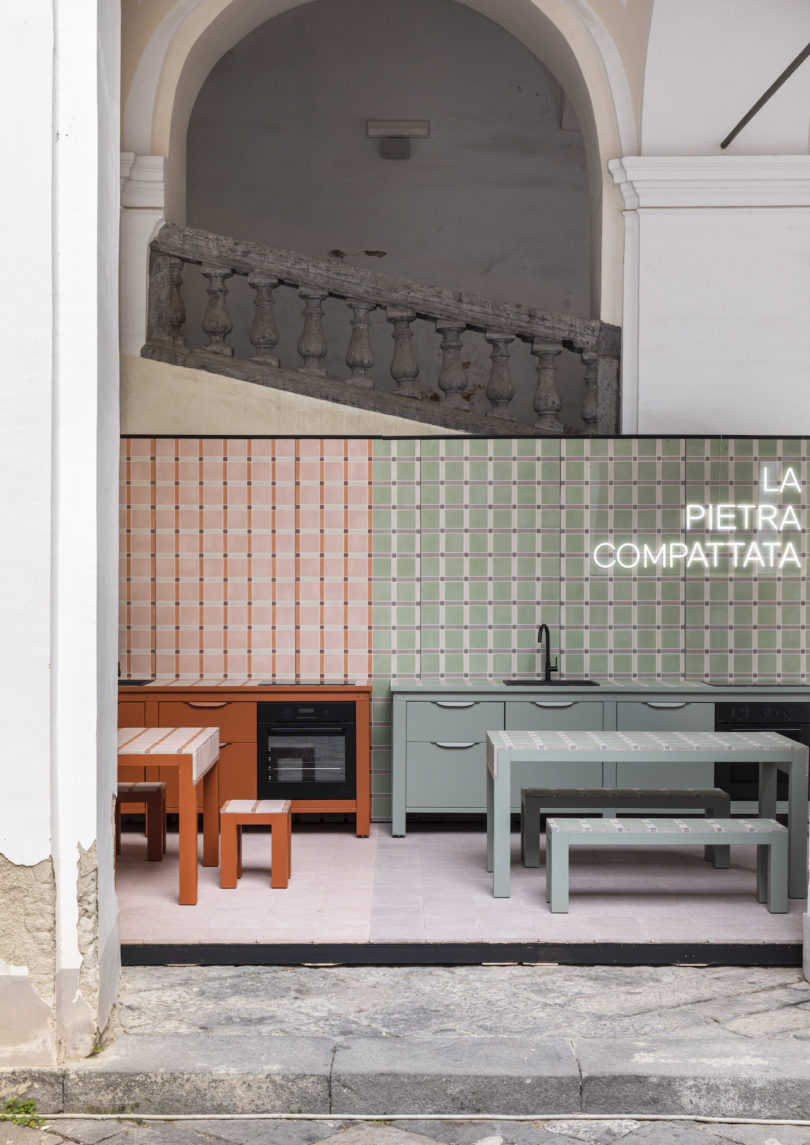 On the tables, the pattern imitates the look of the inspirational tablecloth by falling over the sides on the short sides. The chairs simply showcase the pattern on its surface tops. For the kitchen, the pattern continues upwards to create a humble backsplash or a full wall mural. The resulting effect of all three elements in the identical vignette is a contemporary interpretation of the colourful, Italian-inspired kitchen.